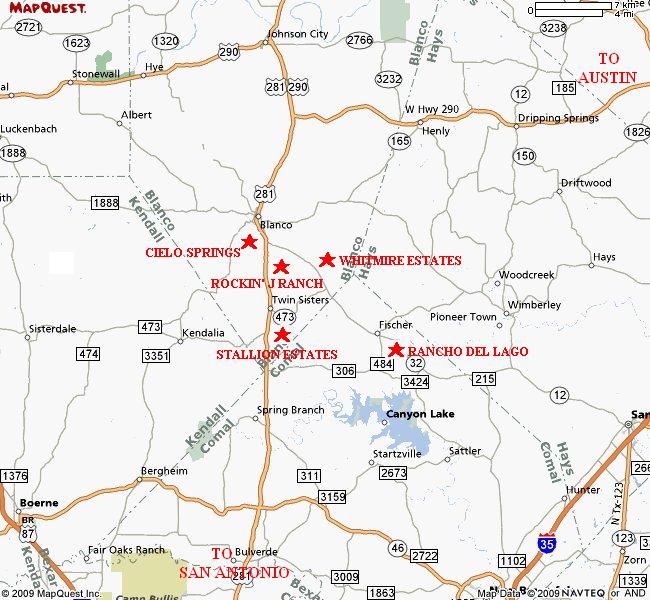 FROM SAN ANTONIO:
Take highway 281 north. Shortly after passing FM 306 you will see a large dark-blue water tower on your right. Six miles later, you will see another similar water tower at the crest of a hill (this one has Blanco Panthers painted on the side). The entrance to Rocking J Ranch is just past this water tower on the right side of 281.
FROM AUSTIN:
Take highway 290 west until it intersects with highway 281. Turn left toward Blanco and San Antonio. Drive through Blanco and continue three miles outside of town. The entrance to Rocking J Ranch is on the left side of 281 and there is a turning lane dedicated for the turnoff.
FROM NEW BRAUNFELS:
Take FM 306 or highway 46 west until you intersect highway 281 then turn right. The entrance is 7 miles north of FM 306 on the right.
FROM SAN MARCOS:
Take FM 12, which turns into FM 32. FM 32 dead-ends on highway 281. Turn left and the entrance will be on you left just 1.5 miles from the intersection.